Road Bike Rental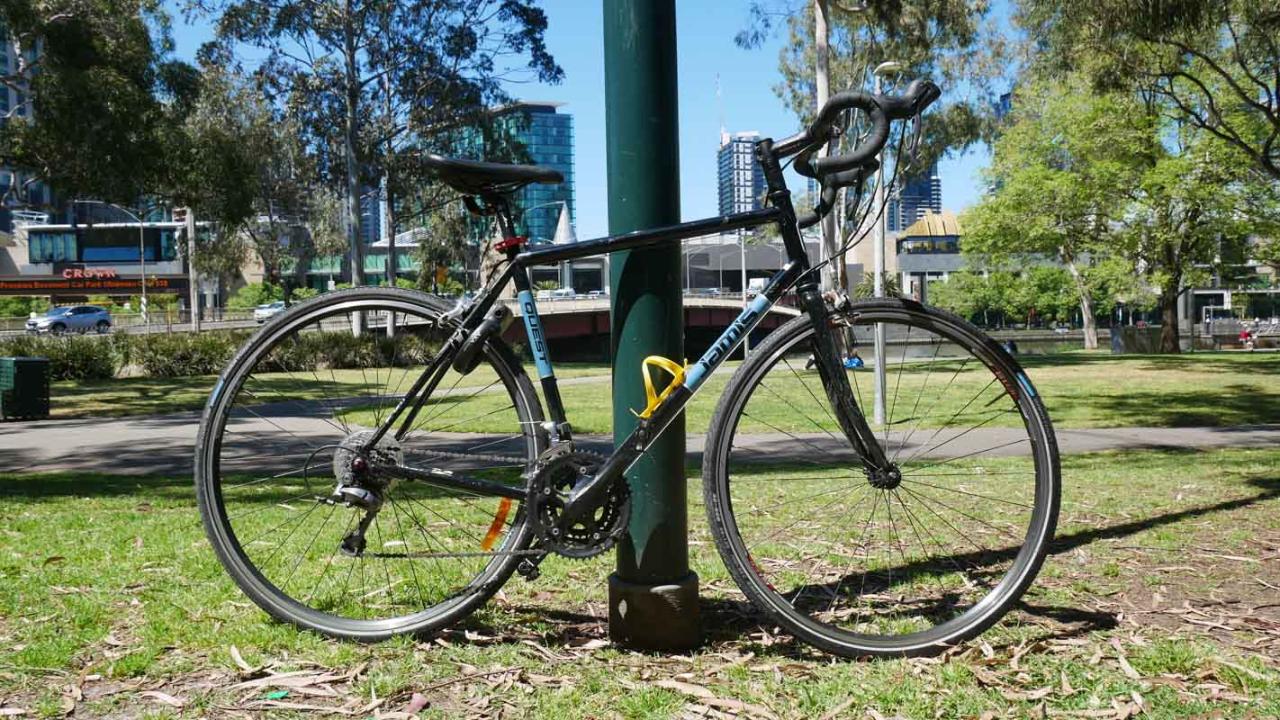 4 Hours - $30
Full Day (9.30am - 6pm) - $35
24 Hours - $40
For multiday rental bookings, please click the link at the bottom of the page.
A great way to see the CBD of Melbourne and along the Yarra River. Our bikes come complete with helmets, maps, locks and if you need it we even have Sunscreen.
Jamis brings us a double-butted steel road bike with modern amenities; enjoy the supple ride of steel, with plenty of gearing and eyelets too!
This is a fast, 23mm tire road bike, capable of taking full fender and racks. It has integrated shifter/brake levers, nimble geometry.